The AMC Boston Chapter Mountaineering Committee meets once per month from September through June. Committee meetings are an important part of planning for instructional programs, addressing access issues, and overseeing other chapter activities. All climbers and community members are welcome to attend these meetings.
Mountaineering Committee Members
Click [+] for member bios below.

[ Open All

|

Close All ]

Eric Engberg, Chair [+]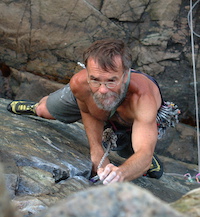 Eric has been a member of the Boston Chapter Mountaineering Committee for over 40 years. Through most of that time he served as treasurer and more recently have taken on the role of chair. He has actively participated in the rock and ice training programs for many years and headed up the rock program for several years.
Alpine climbing along with traveling and climbing in new areas has always been his primary goal. Eric has climbed extensively through out North America and Europe; however he finds that as time passes the 'training for' to 'actually doing' ratio creeps ever higher. In his own words, "As the limitations of age become more apparent, so does the appeal of sport climbing in the sun. Actually pulling plastic is not so bad.... At least the grades are ego boosting."
In any case he maintains his enthusiasm for all types of climbing and greatly enjoy mentoring new climbers. He can be contacted via
chair@amcbostonclimbers.com
.
Sharlene Sallet, Treasurer [+]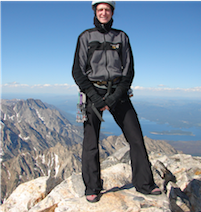 Sharlene took the Mountaineering Committee's Rock Climbing program in 1989. Coming from a background of hiking, canoeing and, in general, enjoying adventure and wilderness, she found that climbing was the most satisfying thing she had ever done. She began serving on the Boston Chapter Mountaineering Committee in the early '90s and with the exception of a short sabbatical, has been a member ever since. Sharlene co-directed the Rock Program for 3 years in the mid-'90s and continues to instruct in this program. She has climbed in areas across the United States as well as in the Canadian Rockies, Mexico and Greece. She can be contacted via
treasurer@amcbostonclimbers.com
.
Steve Nichols, Secretary [+]
Paul Dale [+]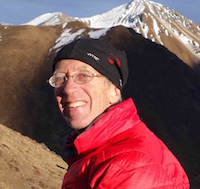 Paul Dale has been climbing and mountaineering for over 40 years and looks forward to welcoming new climbers. He was chair of the Mountaineering Committee for many years as well as secretary. He has also served as chair and vice chair of the AMC Boston Chapter. He has climbed in New England and New York and in Switzerland, France, the Dolomites, Nepal, Canadian Rockies, Cascades, High Sierras, Tetons, and other areas.
Tom Parker [+]
Coming soon...


Catherine Hubbard [+]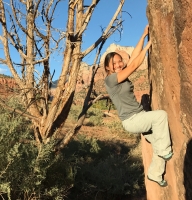 As an outdoor enthusiast, Catherine has enjoyed activities such as hiking, landscape photography and travel. Her biggest adventure to date was impulsively quitting her job in finance due to incredible boredom and spending six months living on the road with a friend. They drove across country, visiting various national parks and monuments. While her journeys ignited a passion for adventure, rock climbing and mountaineering always seemed like the
ultimate
adventure. However, there never seemed to be a "right time" for such a hobby. Finally in early 2016, she decided that she wasn't getting any younger and now was the time to do it.
She took the Rock Program in the spring of 2016 and found climbing to be one of the most exhilarating and fulfilling things she had ever done. Since then she has taken every opportunity to explore some of the best cliffs the Northeast has to offer. In addition to the joy she gets from climbing, she has also been captivated by the stories of other members who share her same passion. Wanting to become more involved with the AMC, she volunteered to edit The Crux as a way to keep the community connected through their shared experiences.
Rick Buirkle [+]
. Coming Soon...




Matt Sevey [+]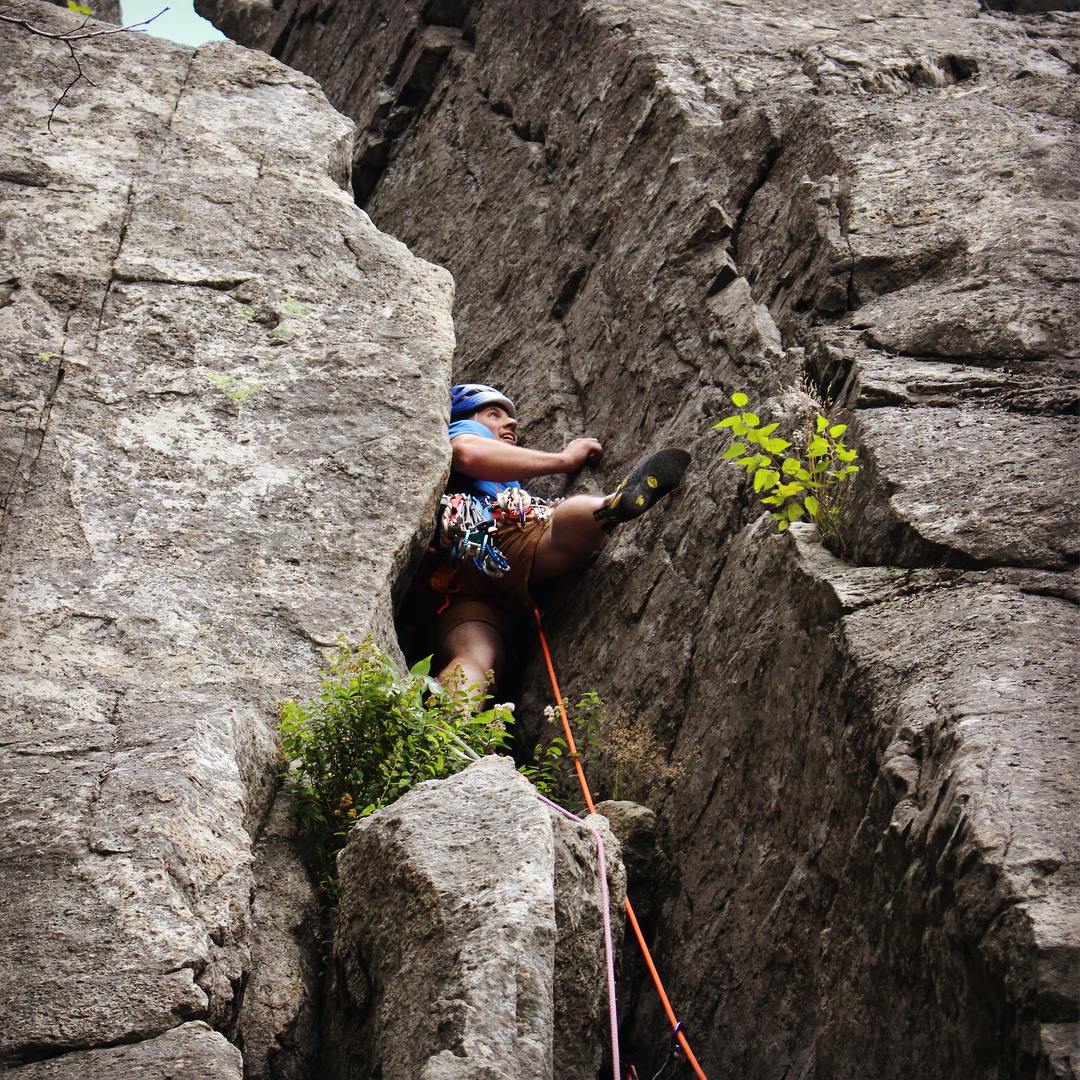 As a native Mainiac Matt has loved the outdoors from a young age. He first got into climbing a the local Y and then got into outdoor climbing at a summer camp. Since then he has continued to find ways to share his love for climbing and the outdoors with others. Matt joined the AMC community when he moved down to Boston in 2014 and took the Ice Program. Since then Matt has enjoyed helping out with the Rock and Ice Program each year as well as serving on the Mountaineering committee as webmaster. Matt can be contacted via
webmaster@amcbostonclimbers.com
.
Lorenzo Antinori [+]
. Coming Soon...




Vanessa Tyler [+]
. Coming Soon...




Matt Drayer [+]
. Coming Soon...




Steve Scherr [+]
. Coming Soon...




Frannie Bui [+]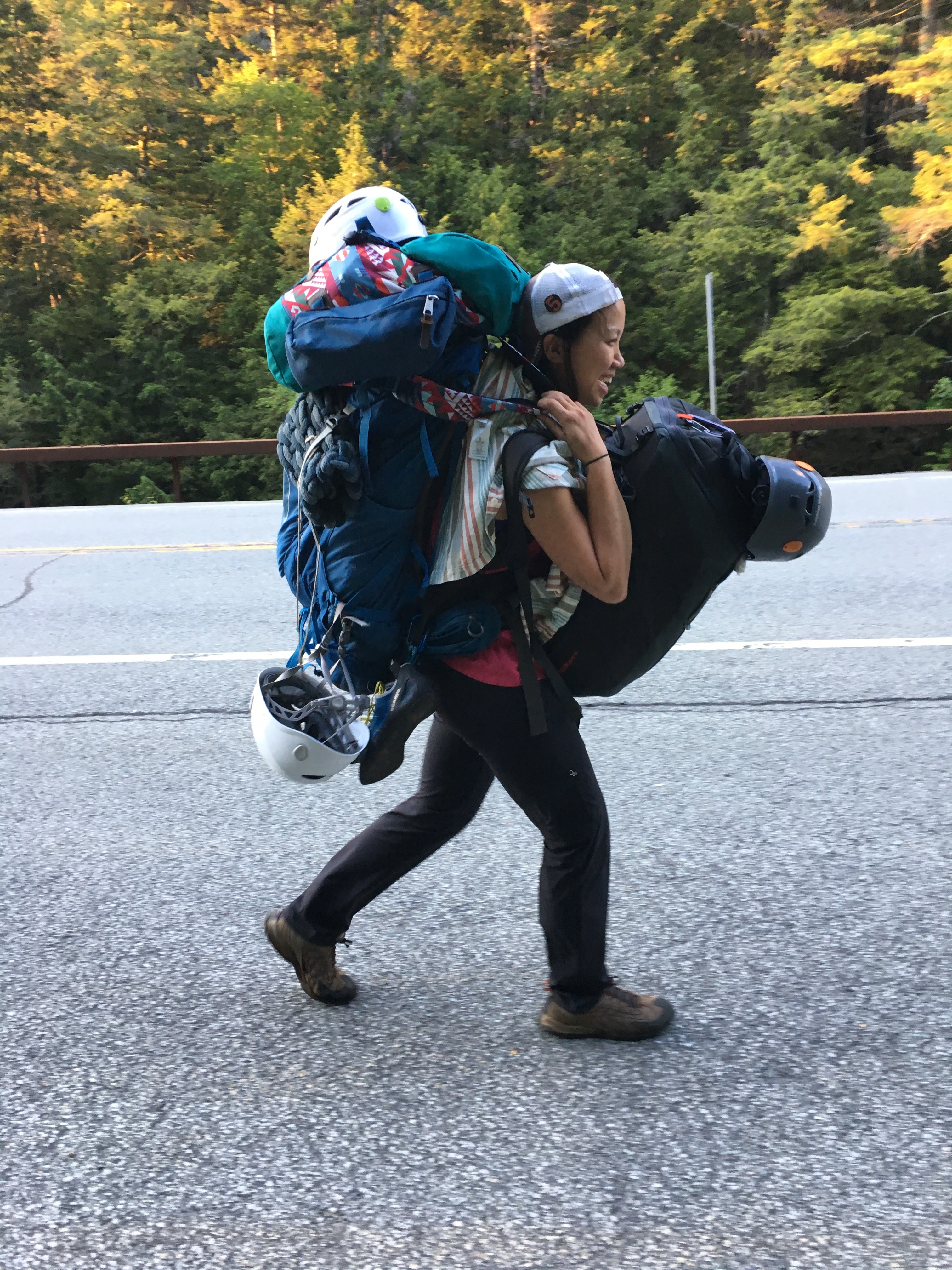 .Frannie graduated from the AMC Rock Program (2017) and Ice Program (2018). She is an enthusiastic volunteer of rallying students to haul the bucket. She is a recent addition to the Mountaineering Committee. She is a consulting coastal engineer by trade, but daydreams of places she has climbed where her two worlds of ocean and rock intersect -- favorites include Acadia National Park, Maine and Charleston, New Zealand. Besides climbing, her favorite activities in life are pun-making, cloud-spotting, and wave-watching.
Steve Keppel [+]
. Coming Soon...




Lydia Glenn [+]
. Coming Soon...