The AMC Boston Chapter Mountaineering Committee meets once per month from September through June. Committee meetings are an important part of planning for instructional programs, addressing access issues, and overseeing other chapter activities. All climbers and community members are welcome to attend these meetings.
Mountaineering Committee Members
Click [+] for member bios below.

[ Open All

|

Close All ]

Eric Engberg, Chair [+]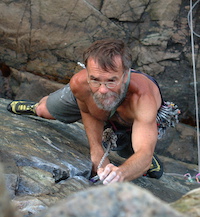 Eric has been a member of the Boston Chapter Mountaineering Committee for over 40 years. Through most of that time he served as treasurer and more recently have taken on the role of chair. He has actively participated in the rock and ice training programs for many years and headed up the rock program for several years.
Alpine climbing along with traveling and climbing in new areas has always been his primary goal. Eric has climbed extensively through out North America and Europe; however he finds that as time passes the 'training for' to 'actually doing' ratio creeps ever higher. In his own words, "As the limitations of age become more apparent, so does the appeal of sport climbing in the sun. Actually pulling plastic is not so bad.... At least the grades are ego boosting."
In any case he maintains his enthusiasm for all types of climbing and greatly enjoy mentoring new climbers. He can be contacted via
chair@amcbostonclimbers.com
.
Sharlene Sallet, Treasurer [+]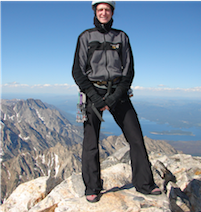 Sharlene took the Mountaineering Committee's Rock Climbing program in 1989. Coming from a background of hiking, canoeing and, in general, enjoying adventure and wilderness, she found that climbing was the most satisfying thing she had ever done. She began serving on the Boston Chapter Mountaineering Committee in the early '90s and with the exception of a short sabbatical, has been a member ever since. Sharlene co-directed the Rock Program for 3 years in the mid-'90s and continues to instruct in this program. She has climbed in areas across the United States as well as in the Canadian Rockies, Mexico and Greece. She can be contacted via
treasurer@amcbostonclimbers.com
.
Paul Dale, Secretary [+]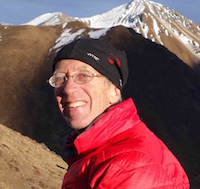 Paul Dale has been climbing and mountaineering for over 40 years and looks forward to welcoming new climbers. He was chair of the Mountaineering Committee for many years and is now the secretary. He has also served as chair and vice chair of the AMC Boston Chapter. He has climbed in New England and New York and in Switzerland, France, the Dolomites, Nepal, Canadian Rockies, Cascades, High Sierras, Tetons, and other areas. He can be contacted via
secretary@amcbostonclimbers.com
.
Richard Doucette [+]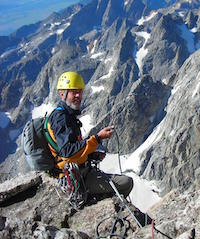 Richard took a rock climbing course in college in the early 80s and was hooked. With his enthusiastic partners, he visited all the Boston area crags and scrambled up things in sneakers, with a bowline-on-a-coil around their waists. Richard considers himself lucky to have served as the first manager of the Quincy Quarries, when it was purchased by the State and turned into a park. He led his first rock route in Joshua Tree in the late 80s…and took his first leader fall at Crow Hill soon thereafter. He later took the AMC Ice Program in the 90s and found that was even more fun. He's climbed a bit in North and South America and Europe, with brief visits to Africa and Asia. Richard is co-author, with Susan Ruff, of the climbing guide to Eastern Massachusetts:
Boston Rocks
.
Al Stebbins [+]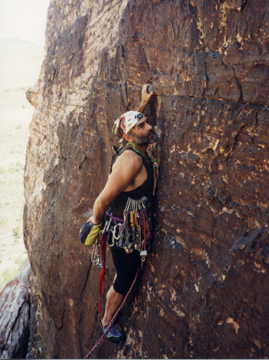 In late December of 1979, Al was hiking with a friend in the White Mountains and asked her how he could learn rope skills in order to hike Mt. Rainier. She told him to take the AMC Boston Chapter's Spring Rock Climbing Course. So on a brisk day in March of 1980 at Rattlesnake Rocks, Al tied in for the first time and discovered that what he wanted to do for the rest of his life was not hike but climb!
Since that start in hiking boots and a bowline on a coil, Al has rock climbed throughout he United States, including New Hampshire, upstate New York, Vermont, the Gunks (of course), Colorado, Idaho, California, Arizona, Nevada, and in the United Kingdom and France too. In the winter of 1982-83 he learned to ice climb, with a 70 cm ice ax in his strong hand and screws that you needed a ratchet to put in. This led to mountaineering trips to the Tetons, the Wind River Range, the Canadian Rockies and the Bugaboos.
In Al's own words, "Because I wanted to give something back to a way of life (notice I did not write "sport") that has given me so much, I joined the Mountaineering Committee." Over the years he's been the committee's chairman and has edited The Crux, the Mountaineering Committee's newsletter, for many years.
Ed Pavelcheck [+]
Coming soon...


Tom Parker [+]
Coming soon...


Nancy Savickas [+]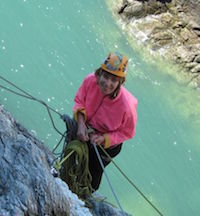 Nancy caught the climbing bug on a trekking trip in Nepal in the mid-eighties. Staring up at the snow covered mountains in the distance, she knew then and there that is where she wanted to be. She considers herself lucky to have climbed on all but one continent. Her first love is alpine and ice climbing, but she thinks a weekend at the Gunks is a great thing too.
Nancy is a member of the UK's Lancashire Mountain Club and she's been on the AMC Boston Chapter's Mountaineering Committee since 1991. She has been a member of the American Alpine Club since 1995 and has served as Chair for the New England Section of the AAC since 2010.
Larry Sodano [+]
Coming soon...


Simon Kozin [+]
Coming soon...


Wes Huang [+]
Coming soon...


John Gassel [+]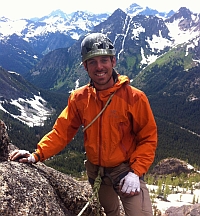 A native flatlander, John discovered a passion for mountains in 2010 when he took his first backpacking trip to Glacier National Park. He took the AMC Ice program in 2012 and since then he's been a true weekend warrior. Throughout the year, during rock and ice season, almost all his weekends are spent traveling to New England's great climbing destinations. Long ice and alpine climbing routes are John's main interest, but he enjoys clipping bolts as well. Recent climbing trips include: The Bugaboos, Hyalite Canyon, Ouray, Yosemite, Red Rock, Squamish, and Mt. Rainier.
John has served for the past two years on both the rock and ice organizing committees. In 2016 he has taken over the role of program director for the ice program. Teaching enthusiastic new climbers is a huge joy for John. He also serves as chair of Harvard Cabin Committee, which is a home base for him in the White Mountains.
Alissa Doherty [+]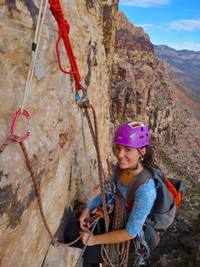 Alissa spent her childhood vacations camping in the White Mountains of New Hampshire. With a deep appreciation for the beauty and challenge of New England's mountains, she transitioned from short hikes to lengthy trail runs and then began to dabble in the vertical world. She now spends all her free time rock and ice climbing. She has climbed all along the east coast from Kentucky to Maine and climbed extensively in California, Nevada, Utah, Washington, and Colorado. She's climbed internationally in Squamish, the Bugaboos, Patagonia, and the French Alps.
As a member of the AMC Boston Chapter Mountaineering Committee, Alissa oversees the website and volunteers with both the rock and ice program. She is passionate about getting new climbers outside and introducing them to the climbing community and outdoor lifestyle.
Jon Trotter [+]
Coming soon...


Mike Lofgren [+]
Mike originally hails from the Land of 10,000 Lakes, but discovered a love of all things rocky and vertical in 2013, when he transplanted from Ann Arbor, Michigan to Boston, MA. Mike began spending his weekends in the White Mountains and passing his weeknights at a local climbing gym. During a winter summit of Mt. Washington, he asked a friend about how he might begin ice climbing. The friend advised that he enroll in the AMC Ice Program, but added that he'd be well served to first take the AMC Rock Program.
In the spring of 2015, Mike matriculated in and completed the AMC Rock Program, an experience Mike describes as "transformative". Since then, Mike has taken to spending his weekend's sport and trad climbing throughout New England. Mike plans to continue exploring his passion for the vertical world by participating in the Ice Program, climbing with good friends, and travelling to great climbing destinations, anywhere and everywhere. In the Fall of 2015, Mike joined the AMC Boston Mountaineering Committee out of stated desire and duty to help support New England climbing and climbers, particularly those new to the sport, and maintain the tradition of training and mentorship in outdoor adventure.
Joshua Pitts [+]
Coming soon...


Emily Pitts [+]
Coming soon...


Catherine Hubbard [+]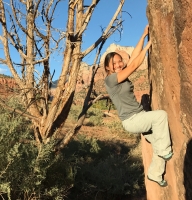 As an outdoor enthusiast, Catherine has enjoyed activities such as hiking, landscape photography and travel. Her biggest adventure to date was impulsively quitting her job in finance due to incredible boredom and spending six months living on the road with a friend. They drove across country, visiting various national parks and monuments. While her journeys ignited a passion for adventure, rock climbing and mountaineering always seemed like the
ultimate
adventure. However, there never seemed to be a "right time" for such a hobby. Finally in early 2016, she decided that she wasn't getting any younger and now was the time to do it.
She took the Rock Program in the spring of 2016 and found climbing to be one of the most exhilarating and fulfilling things she had ever done. Since then she has taken every opportunity to explore some of the best cliffs the Northeast has to offer. In addition to the joy she gets from climbing, she has also been captivated by the stories of other members who share her same passion. Wanting to become more involved with the AMC, she volunteered to edit The Crux as a way to keep the community connected through their shared experiences.